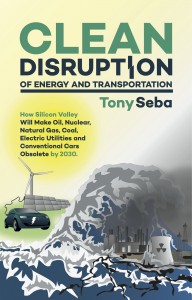 #1 on Amazon's Best Seller List of Oil& Energy eBooks
The industrial age of energy and transportation will be over by 2030. Maybe before. Exponentially improving technologies such as solar, electric vehicles, and autonomous (self-driving) cars will disrupt and sweep away the energy and transportation industries as we know it.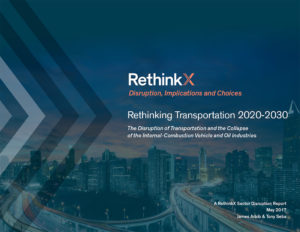 RethinkX is an independent think tank that analyzes and forecasts the speed and scale of technology-driven disruption and its implications across society. We produce compelling, impartial, data-driven analyses that identify pivotal choices to be made by
investors, business, policy and civic leaders.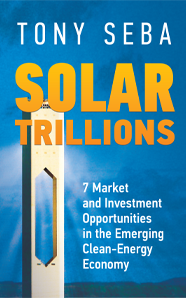 The Energy industry will make $382 trillion over the next 40 years. In this seminal book, technology strategy guru and visionary Tony Seba reveals market opportunities worth at least $35 trillion of that vast market by 2050. He shows why solar is the only clean energy source that can scale to meet global needs—and explores the disruptive characteristics that make solar technology inevitable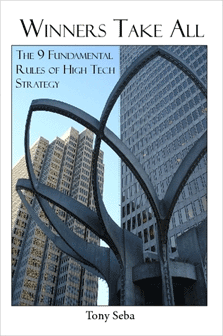 "Winners Take All – The 9 Fundamental Rules of High Tech Strategy" is about building a product and a company into a winner. Whether you're a small, medium or large company. Whether you have a product or service. Whether you sell to consumers, enterprise, or governments. If you work in high tech, you owe it to yourself to read this book.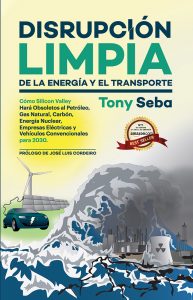 La mejora exponencial de tecnologías, como la solar, el almacenamiento de energía, los vehículos eléctricos, y los carros autónomos (auto-conducción), interrumpirá y arrasará las industrias de la energía y del transporte como las conocemos actualmente.
Solar Trillions (Japanese)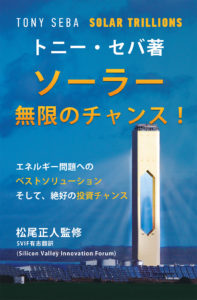 Solar Trillions reveals market opportunities worth $35+ trillion of the $382 trillion the world will spend in energy by 2050. Like mobile phones, personal computers and the Internet in the 80s and 90s, solar is growing exponentially and it will soon grab a large share of the energy market.
Clean Disruption of Energy and Transportation (KOR)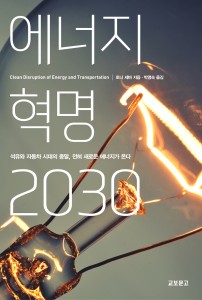 The Korean version of my book "Clean Disruption of Energy and Transportation" has been published by Kyobo Book Centre, Korea's largest bookseller.