Product and Market Strategy for High Tech Products, Services and Innovations
While technology development is critical, high tech and clean tech leaders usually win by building the right product to uniquely address a real pain in the market at the right time and executing on this product and market strategy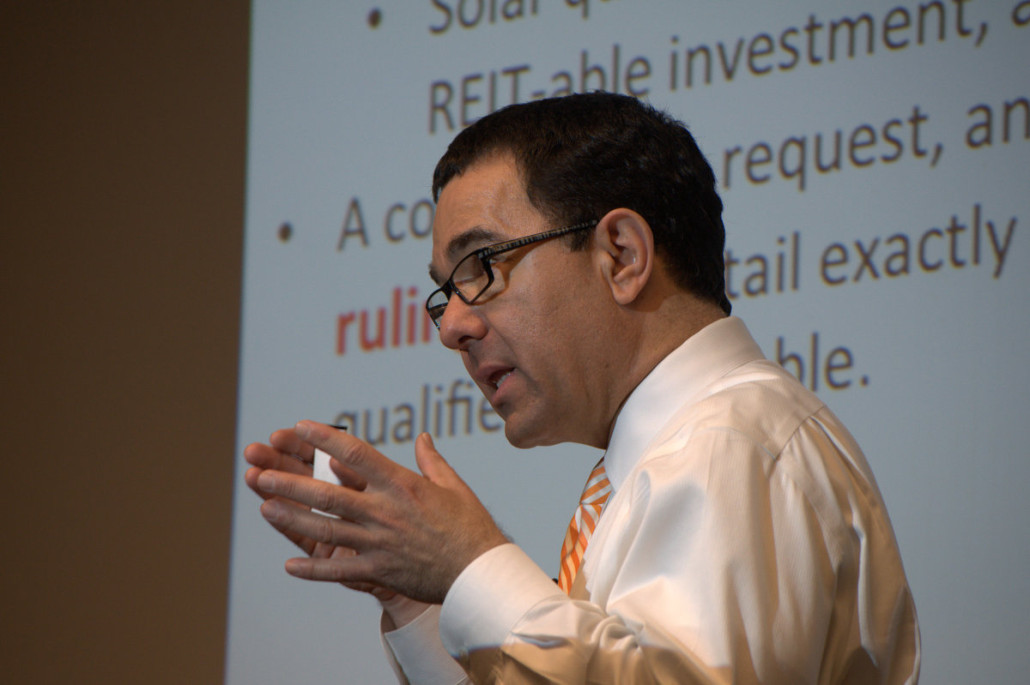 on a timely basis. Thinking and Doing go hand in hand. Developing lengthy business plans may be obsolete in fast-changing markets – but strategic thinking and execution is more important than ever.
"What I have learned in your classes has been helping me in project after project after project. I recently built a product that already generates $80 Million in annual sales by following most of the rules that you outlined and by sticking with the decision process you recommend."

– Stoyan Kenderov, Director of Product Strategy, Amdocs
How do go from idea or technology to building the right product for theright market to broad market adoption to building a successful company?
How do you build a strategy to create or sustain a winning product in new, fast-growth high tech or clean tech markets in a business environment facing market disruption, rapid globalization, accelerating innovation, disappearing industry boundaries, and relentless competition from new and established players?
Watch the videos of Tony Seba's "Strategic Marketing of High Tech and Clean Tech" class lectures at Stanford University.
"I really liked the fact that I could rough out the strategic marketing plan for our new robotics product right there in the class as you taught it."
– Glen Slater, CEO, INRO – Robotic Vehicle Automation
In this course you will discover the fundamental rules, tools, frameworks that lay the groundwork for a winning product and market marketing strategy. We will systematically analyze how to turn an idea,technology, product, or service and turn it into a winning business. The course framework methodically breaks down the strategy building process so you can learn how to create adoptable products and services,how to look for an attractive market, clear positioning, how to find the right customer base, how to build the right product, how to size an emerging market, how to expand profitably, how to build the right partnerships, how to price for success, develop the right channels at the right time, how to brand, and promote the product cost-effectively and efficiently, how and when to use social media marketing.
Here's guide to the frameworks and topics in this course:
What is this master course?
This course is a must if you are in the business of innovation, disruption, entrepreneurship and/or new product development or commercialization.
Here you can find the videos of Tony Seba's "Strategic Marketing of High Tech and Clean Tech" class lectures at Stanford University.
The course has a workshop orientation: intense, hands-on, and practical. Come with a product in mind and build the business plan right there. It will help improve its business possibilities (or find out early why it may only have a limited market). The course is taught over two full days.
Who has taken (should take) this workshop?
CEOs and senior executives of startup companies.
Directors of sales, marketing, and product strategy.
Product, marketing and brand managers.
Business development and sales managers.
R&D managers, senior engineers or engineering managers who need to interface with marketing
Entrepreneurs starting or running new businesses.
International marketing managers.
Managers who need prioritize research and development projects.
They have come from a cross-section of Silicon Valley: Google, Cisco, SolarCity, PayPal, Yahoo!, Oracle, Microsoft, eBay, NASA, Intel, Juniper, Genentech, Visa, Symantec, HP, social media, health care, energy, automotive, electric utilities, solar, wind, and water companies, automotive and oil companies as well as hundreds of startups and large companies around the world.
"Tony Seba has given us both the strategy and implementation methods we needed to completely transform our business with clarity and confidence."
– Richard Gill, CEO, Cyberglue Software Ltd
Mr. Seba also teaches this course in-house at companies like Google and Cisco Systems and within executive education programs at leading global business schools such as the University of Auckland Business School.
Ask Yourself
Do you have a 'great' technology or product in a great market – but it has failed to gain traction?
Are you developing a new product or service?
Do you need to prioritize technology investments?
Do you need to identify and capture new profitable markets (but are not sure where to go next)?
Is your organization planning on expanding internationally?
Are revenues going sideways or down (instead of up)?
Is your division rethinking its product marketing and product development strategy?
Are there communication problems between marketing and engineering? Do you want your product development team to be market savvy?
Can your team tell the difference between a technology and a product?
Do you need a process to rationalize development investments into technologies with more commercial potential
Do you have "too many" technologies and need a framework to get a higher return on innovation?
You need a refresher course with the latest winning strategies and tactics in high tech and clean technologies?
Sample schedule (2-day workshop):
Day One
Are you selling a technology or a product? Do you have the right product for the right market? Why most companies still sell the wrong products.
Understanding tech customer needs and how to create the right value proposition. How to identify the most promising customers and markets.
Prioritizing customers, market segments, technology development, product development, application development. Where are the right market opportunities? How do you decide on the most profitable market to target? Total Addressable Market and market sizing: how do you believably measure the size of a market that doesn't yet exist?
Strategic positioning. Getting past the clutter and into the mind of the customer and the market. Why it's important to build a positioning matrix.
How to make your product easy to buy. Developing products that are easy to adopt.
What is the right pricing strategy? Understanding economic value to the customer, switching costs, and externalities and their implication in setting the right pricing strategy. Skimming vs. penetration pricing. How to set and maximize prices. Setting the right global pricing strategy.
Day Two
Product categories. How do you know if you might be in a new product category? (Hint: it's not about 'radical', 'subversive', or 'revolutionary' technology!)
What's wrong with the technology adoption lifecycle? The right way to build a strategy throughout the adoption lifecycle. How to grow and expand your markets profitably.
Competition in high tech.
Case Study: building a profitable, growth-oriented strategic partnership program in the enterprise software market.
Building a winning branding strategy – without advertising, without a large budget. Why brand names matter and why most companies do it wrong. The importance of stories. Branding vs. Positioning.
Case Study: pricing a new product in a global market for a small biotech company.
How to build a winning promotion strategy – without a big budget. How to use Social Media. Content and engagement. Do you need to advertise? When and how?
Go-to-market strategy. Putting together the strategic marketing plan.